Welcome to Mildew Busters Powerwashing and Painting, LLC
Offering the BEST power washing service using the BEST equipment!
Soft Washing incorporates special low-pressure nozzles on the end of a pressure washing gun or wand. ... Not only does the soft washing method clean surfaces, such as your siding, deck, patio, or fence, safely and thoroughly, it also maintains paint and masonry longer.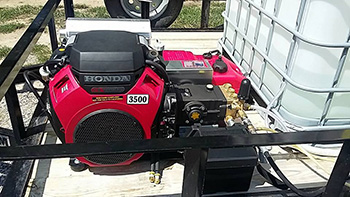 Soft washing technology is becoming much more commonly used in the pressure washing industry. Soft washing is desirable because it utilizes a low-pressure nozzle attached to a pressure washing gun or wand, with biodegradable chemicals that are gentle on plants and flowers. This process is gentle enough to prevent damage, but it's also durable enough to remove stains caused by mold, algae, lichen, pollen, dirt and moss. It's safe on anything from siding, decks, and patios. One big benefit of soft washing is that it uses much less water than traditional power washing, with cleaning solutions that are eco-friendly, containing mildew-cides, algae-cides and soaps.
At Mildew Busters Power Washing and Painting, LLC we know exactly how to disperse chemicals and apply the right amount of volume and pressure ratio, as well as nozzle extensions, for the surface being cleaned. Don't let just anybody with a powerwasher clean your biggest investment- we have decades of washing experience behind us.
Go ahead and make your neighbors jealous.
804-467-3745
Services
Powerwashing
Environmentally friendly cleaners
Deck Sealing or Staining
Aggregated Walkway/Driveway Sealing
Hauling of Household items
Exterior Painting
Powerwashing RVs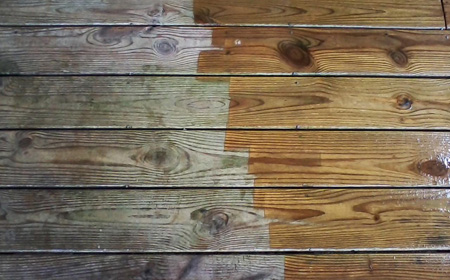 We accept credit cards, Mastercard, Visa, Discover and American Express.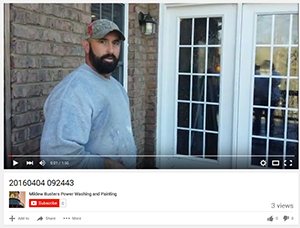 Email:
mildewbustersva@gmail.com
Servicing Powhatan, Chesterfield, Goochland, Cumberland, Amelia, Farmville, Midlothian, Richmond, Chester, and all other surrounding areas.
Customer Pledge
A customer is the most important person in ANY business.
A customer is NOT dependent on us. WE are dependent on them.
A customer is not an interruption of our work. They are the purpose of it.
A customer does us a favor when they call us. We aren't doing them a favor by helping them.
A customer is not just money in the pocket. They have feelings and deserve to be treated with respect.
A customer deserves the most courteous attention we can give them.
Without them, we would have to close our doors.
THANK YOU to all of our customers.
We offer an active military discount, not to be combined with any other offers.
Our priority is customer service and we have every intention to keep you satisfied with our courteous and prompt service. We believe in treating our customers like they are members of our own family.
Mildew Busters is family owned and locally operated, with outstanding references available at your request. Gary Phelps, owner, is on site for ALL work.
Call Mildew Busters Power Washing & Painting, LLC today at
804-467-3745
!
FREE ESTIMATES!
RESCHEDLUING POLICY: If you need to reschedule your appointment, you must do so at least 48 hours prior to your scheduled date. Failure to do so will result in a $25.00 rescheduling fee which will be added to your bill.